London Design Festival 2019 3equals1 Preview
London Design Festival 2019 is almost upon us and 3equals1 are here to give you the low down.
Sprawling across the whole of London and taking place this year from 14th to the 22nd September 2019, LDF can be quite overwhelming and impossible for visitors to spread themselves thinly enough to check out everything it has to offer. Unlike Clerkenwell Design Week, LDF is not just targeted at the commercial interiors market but an annual celebration of creativity to promote London as the design capital of the world. The festival takes over exhibition halls, shops, museums and public spaces, drawing in just under 600,000 people from 75 countries to come and experience everything from latest products and concepts, to installations and talks.
Here's what we're looking forward to seeing:
Brompton Design District:
'Masters Of Disguise' at The Seed Gallery
http://seedslondon.com/main/season-11#see
Design Studio M-L-XL will be at The Seed Gallery with their exhibition 'Masters Of Disguise' which explores the notion of 'Human Nature' and the relationship between the artists/designers' work and their own personal identities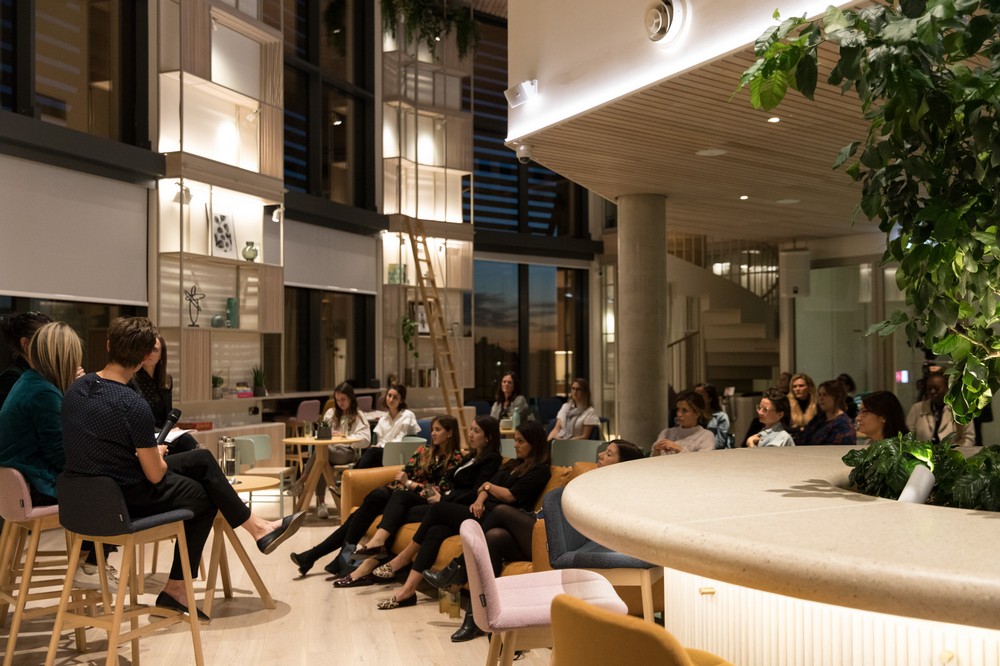 Bankside Design District:
The Ginprint 'The Art of Perfection' https://www.londondesignfestival.com/event/ginprint
We love a bit of perfection at 3equals1 HQ, especially when served with an ice and slice.
Location: Art Yard Bar & Kitchen, Bankside Hotel, 2 Blackfriars Road, SE1 9JU
Date: 17th September 2019
Time: 7pm until 10pm
Clerkenwell
Design Quarter:
Kings Cross Design District:
Tradeshow: Design Juntion
https://www.thedesignjunction.co.uk/en/home.html
Showcasing products from the world's leading designers alongside undiscovered brands, Design Junction is a one-stop shop for talks and installations, as well as discovering the latest products the market has to offer. We're particularly excited to see 'The Best of British' showcasing some of the most innovative and forward-thinking British craftsmanship.
Installation: Disco Carbonara, Martino Gamper
Gamper's fake façade of a disco in Coal Drop Yard is inspired by the concept of a Potemkin village. The term derived from stories of a fake portable village built to impress Empress Catherine in the 1700s – Fake it till you Make it!
Shoreditch
Design District:
Tradeshow: London Design Fair
· https://www.londondesignfair.co.uk/
The largest LDF tradeshow London Design Fair will be sure to keep you busy, promising to host even more international design brands and talent than ever before with a comprehensive mix of country pavilions brands, features, and experiences from 550 exhibitors. There's also a chance to take something away! Design Milk the hugely successful design blog, will be setting up a pop-up shop, where visitors can meet the makers behind their purchase.
Check out the website here:
Also In Shoreditch:
Showroom: Lee Broom, Kaleidoscopia
https://www.londondesignfestival.com/event/kaleidoscopia
Lee Broom transforms their Shoreditch showroom for LDF with an experiential showcase which plays with kaleidoscopic impressions
Guaranteed instagram content !
#instagram-able
West Kensington Design District:
Please Be Seated by Paul Cocksedge
https://www.londondesignfestival.com/event/please-be-seated
'Please Be Seated' by British designer Paul Cocksedge and commissioned by British Land fuses innovation and technology and responds the to the changing rhythm of the community. The piece invites the public to sit or pass through, blurring the lines between craft object and design solution. Practical and beautiful, one of 3e1's mantras!
To get in touch with Maz, 3e1's owner, or the rest of the team visit our contact page here.